Learn more about credits and how they work
---
A user account has two sets of credits: collection credits and analysis credits.
You can view your current credit balance on the 'Home' screen: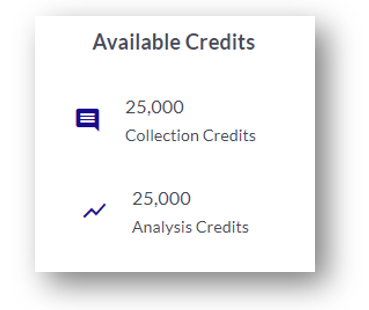 1. Purchasing credits
In order to top up your credits, go to 'Top up Credits' at the top right of your Home Screen
Here you can choose between 4 different packages: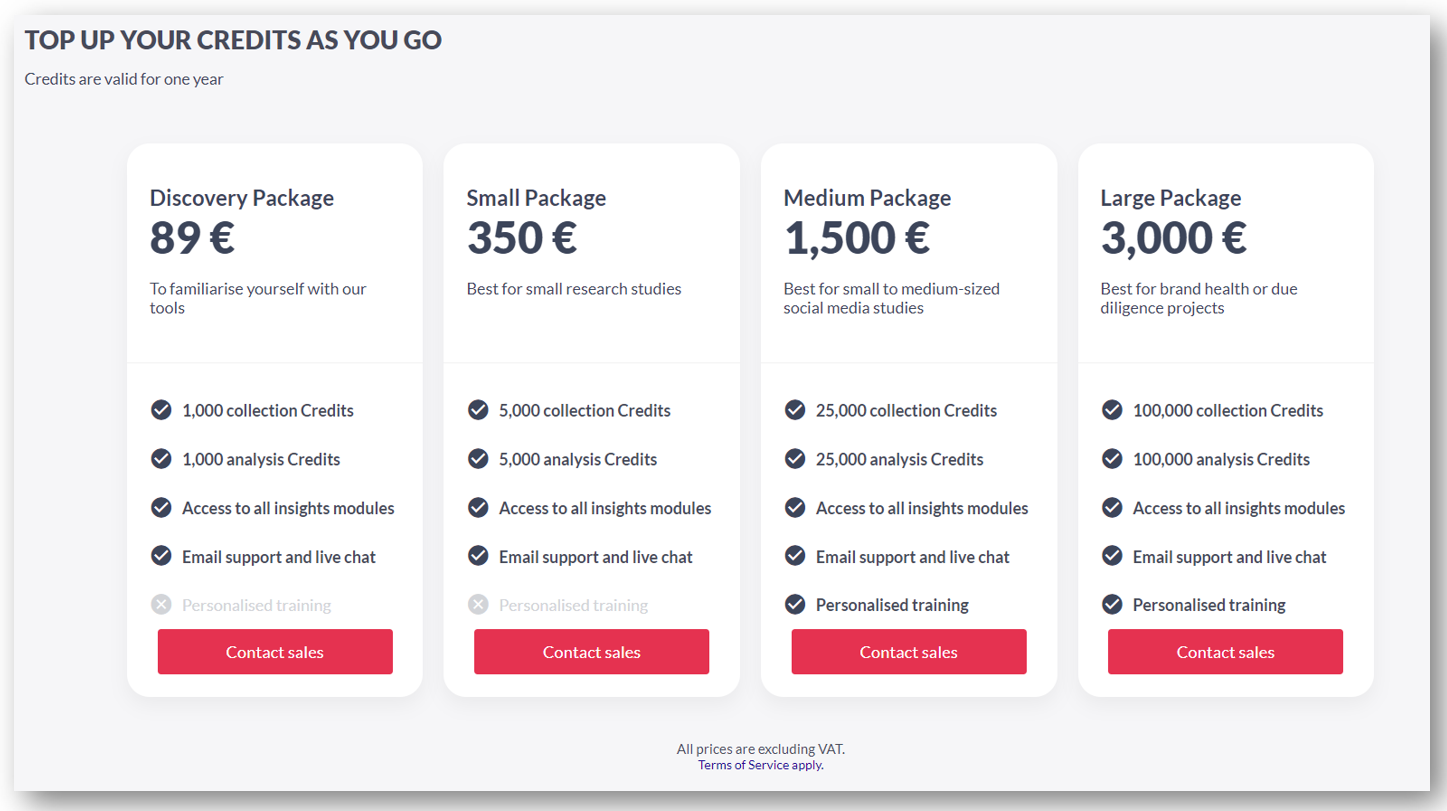 Select the package you want to purchase and click on 'Contact Sales'. One of our Sales team members will reach out to you and send you a quote. Once the payment has been received the credits will immediately be assigned to your account.
2. Collection credits
Collection credits are used to collect online reviews: each collected review consumes one collection credit.
You can view the remaining collection credits in the review collection dialog: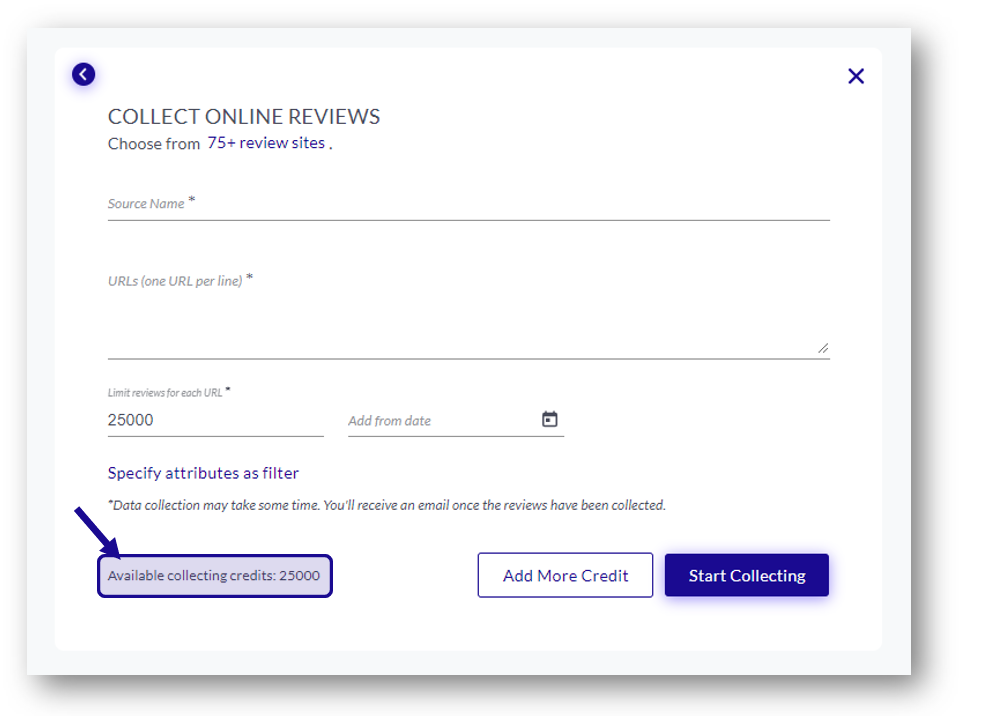 Sometimes a review only contains a rating but no comment. However, these blank reviews will also consume collection credits.
3. Analysis credits
Analysis credits are used to analyse free text. One analysis credit is used to analyse one review text, one survey open-ends, or one text field from an uploaded data file or crawled review data set.
You can view the remaining analysis credits in the project setup dialog: