---
1. What is Brand Recommendation?
To find out more about Brand Recommendation, its definition, and the different elements, please go to our Brand Recommendation article: What is Brand Recommendation?
2. How to use Brand Recommendation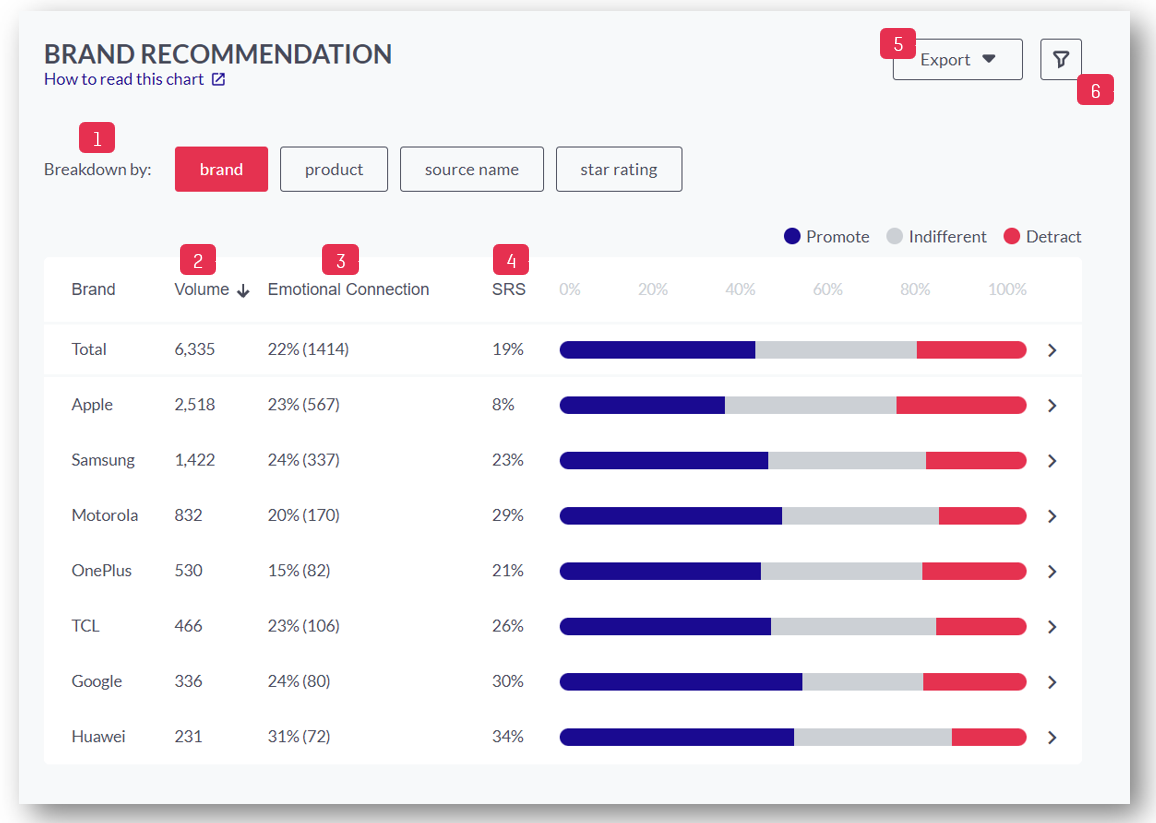 1. Apply the 'Breakdown by' depending on the meta values of your data (e.g. brand, product, source, etc.)
2. Volume shows the total number of posts assigned to the selected meta value. This gives an idea about the total absolute number of posts while the SRS is only a relative number.
3. Emotional Connection shows the proportion of emotional promoters of a selected meta value (e.g. brand or product, etc.) The higher this score, the better it is for the company, as emotionally connected customers are more than twice as valuable as highly satisfied customers.
4. The SRS allows you to compare your selected meta values (e.g.brands or products, etc.) by their overall score calculated from the detractors and promoters. The higher the score, the better.
5. Click here to export the data as CSV or PNG
6. Apply Slicing filter: You can slice by category, topic, personality (emotional/rational), psychographic segments, your own meta values, enter a date range or search for specific keywords.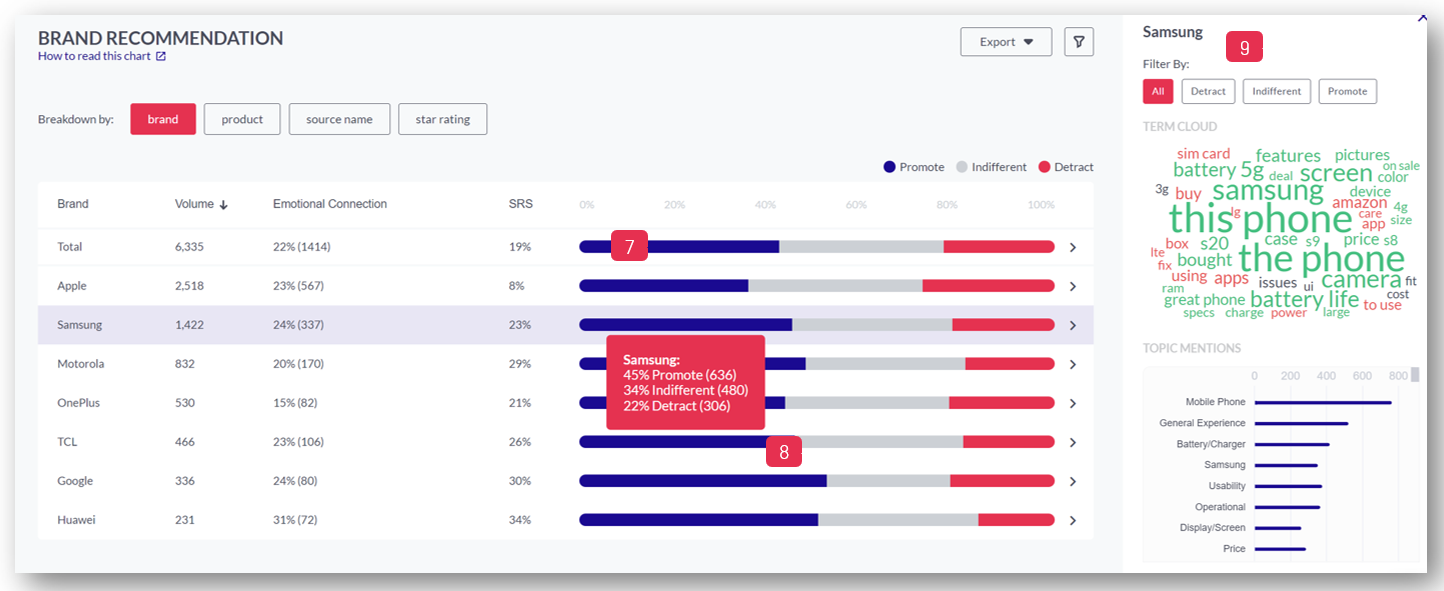 7. The bar charts show the distribution of detractors, indifferent, and promoters in a 100% stacked chart style. This provides a more detailed view into the calculation of SRS helping you to understand the ratio of promoters, detractors, and indifferent.
8. When hovering over the bar charts, you will see a comparison of relative and absolute numbers.
9. The sidebar contains a filter for Detract, Indifferent, and Promote, which affects the underlying charts. The term cloud shows the positive or negative phrases while the topic mentions allow exploring the top mentioned topics.